Hakomi Advanced Supervision Training in Spain
OCTOBER 13 - 20, 2019
 Advance your Hakomi skills to another level with an international community of Hakomi graduates, during a week-long supervision training in gorgeous Mallorca, Spain.
COURSE DETAILS
WHEN: October 13-20, 2019
WHERE: Mallorca, Spain
INSTRUCTORS: Maci Daye & Melissa Grace
COST: €1500 per person (tuition only), Due June 1, 2019
Transportation, lodging and meals are separate.
Please note that because tickets will need to be purchased well in advance, we require a non-refundable deposit of €750 by April 1, 2019 with the remainder due on June 1, 2019.
I love the safe & gentle way Maci has supervised me in this group. She has deep wisdom and her feedback supports developing essential resources.
Melissa combines heart, soul, sensitivity, and wisdom in a marvelously gifted way. She embodies the Hakomi process and the principles and teaches by word, action, interaction and being.
I was pleasantly surprised by the positive impact this group had on my work. It is the supervision group that I have been looking for. I hope you do more of them.

COURSE OVERVIEW
Whether you are a recent graduate of a Comprehensive Training or already a Certified Hakomi Therapist, this unique training will deepen your skills and help you bring an experiential and somatic focus into your practice.
In this fully experiential immersion course, Melissa and Maci will provide in-depth personalized feedback on your current integration of the method. In addition, we will help you explore your own character leanings and adaptive strategies, and uncover how these both support and hinder your work with clients.
This is a rare chance to receive supervision from two veteran trainers who have decades of experience teaching all levels of Hakomi Training. Whatever your level of proficiency, you will leave with a clear set of next steps toward mastery that integrates your personal style. Though not designed exclusively as a certification group, some people may be certified through this training.
The schedule of this professional development opportunity is designed to give you plenty of time to explore the many gems of this magical Mediterranean island. Explore the charming seaside villages of Deia and Valdemossa, or the beaches and museums of Palma, during the full day off mid-week. Tour local sites, including the Port of Soller, or hike the many trails during our generous mid-day breaks.
The structure of this 6.5 day program includes whole group time with both trainers, and subgroups with each of the trainers. You will have multiple opportunities to work in a small group with direct supervision and to videotape your work for future review. Any teaching of content in this course will arise from the sessions and group work.
I can't say enough about how much I value having had the opportunity to be taught by Melissa. She is such an inspiration to me and has taught me immensely…She is exceptional as a teacher and therapist and I feel blessed to have known her.
Maci is an extraordinary person and an illuminating supervisor. She has a unique ability to foster the personal growth of the therapist, while addressing the many technical facets of the Hakomi Method. She does this with immense kindness, deep respect and wisdom.
You are amazing. Thanks for your precision and clarity, one of my favorite things about you. You really go for it when you see it and for me that's a big gift. Really appreciate the feedback and close engagement.
THE INSTRUCTORS
Maci Daye co-developed the first virtual supervision classes for Hakomi students and graduates, leading seven of them with Morgan Holford for participants in the USA, Canada, Australia, New Zealand and Europe.
For Maci, supervision is where it all comes together through the interweaving of the method, personal process and JOOTS. Learning edges often reveal the way participants not only do therapy, but also how they live their lives. Students see how much of the work they've integrated and how refining their skills requires growing their personhood. This adds a richness and poignancy to the process that surpasses simply honing their skills.
For Melissa, advanced supervision trainings are the richest opportunity to coach students one-on-one — to draw out and hone the inherent strengths that anchor each therapist's personal style. They are where we witness each individual's "superpower" and help them integrate it at the next level of mastery.They are also where we see the blind spots and underdeveloped areas, and in the safety of a small group, bring these to light for healing and new degrees of freedom. The intimacy and deep growth that consistently occurs in these advanced courses is always astounding.

ABOUT MACI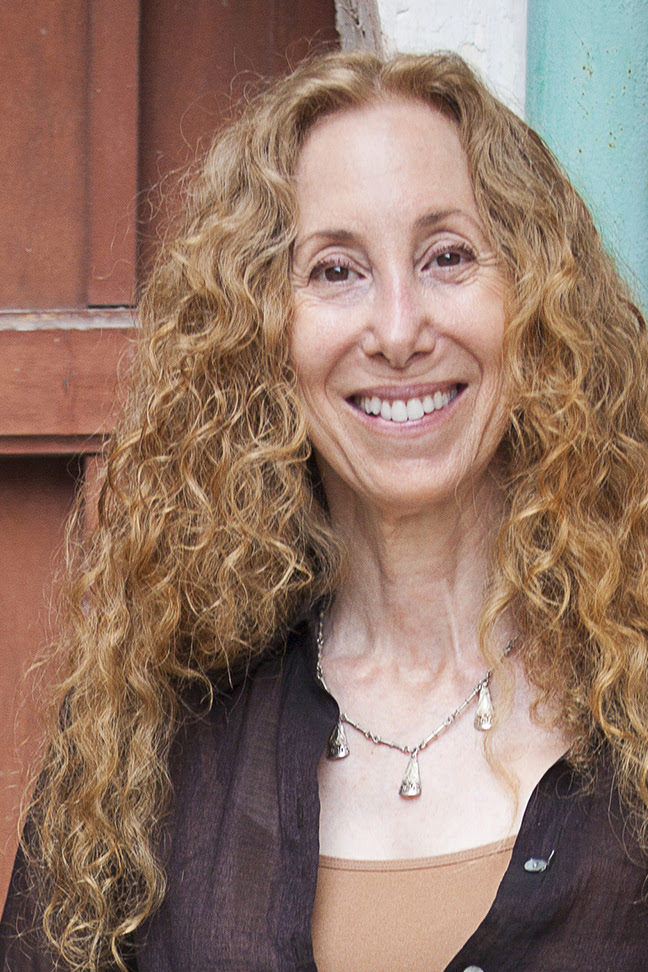 Maci Daye, Ed.S., is a Licensed Professional Counselor, Certified Hakomi Trainer, and Certified Sex Therapist. Maci has graduate degrees in Education and Counseling from Harvard and Georgia State Universities and completed the Level II Somatic Experiencing Training.
Maci has been practicing Hakomi for 30 years and is a frequent conference presenter. She has been on the Hakomi faculty since 2001, teaching Hakomi in North Carolina (Lead Trainer for 15 years),Georgia, Virginia, Minnesota and New Jersey (in the USA), and Spain and Finland (Lead Trainer, in Europe).
Maci has also been trained as a life coach through the Coaches Training Institute and functioned as a Master Certified Career Counselor for 20 years. She has worked in Higher Education, Social Service and Government settings in addition to Private Practice.
Maci has a particular interest in sexual enrichment for couples, and has developed a Hakomi-informed program on mindful sexuality called Passion and Presence®.
I especially appreciated your clarity about zooming out to see the system at work. Your delight in each person and all that shows up, as well as your exquisite attention to the group, allow my system to settle, relax and learn.
Maci's supervision is inspiring and exploratory. I've gotten many insights on what is happening in the session and within myself.
Melissa is masterful in her skills, but also radiates loving presence.
Skillful as a therapist, instructor and masterful group facilitator. Deeply attuned to students.
ABOUT MELISSA
Melissa Grace, M.A., has served as Lead Trainer for the Hakomi Comprehensive Trainings in Boulder, Colorado and Princeton, NJ (Northeast U.S. training) for over fifteen years. She is co-director of Spring Grove, offering a range of services including psychotherapy, life coaching, executive coaching and organizational consulting.
As core faculty for the Hakomi Institute, Melissa serves on the Board of Directors, and has trained students throughout the U.S. including Boulder and Durango, CO, Atlanta, GA, Asheville, NC, Princeton, NJ, and Newport, RI.; also leading Advanced Supervision Trainings in Boulder and Princeton.
Melissa has been trained as a life coach and executive coach through the Coaches Training Institute, The Institute for Life Coaching, and Conversant. She has trained in group leadership with the National Training Laboratory and the Group Leadership Training, and has facilitated groups for twenty years. Melissa also brings a dance and movement background to all of her workshops and trainings. She lives with her family and has a private practice in Boulder.

THE LOCATION
Soller, Mallorca, Spain
Located 30 minutes from the Palma Mallorca International airport, Soller, Mallorca is a village surrounded by lush citrus groves, 1000-year-old olive trees, meadows of sheep, and a mountain range which is an established mecca for hikers.
Participants should fly into Barcelona (35-minute flight) or Madrid (1.15 hour flight) and then either rent a car at the Palma Mallorca International airport or take a cab to Soller centro. The training center will have some bedrooms in it, and there are a range of housing options from inexpensive hostels to boutique hotels and air BNBs in the village.
Very attuned presence, able to see the group's and individual learning needs with  precision. Melissa is truthful, grounded, supportive and always reaching for the most real and best expression of each student.
I have been amazed by the resources she has offered when I've been stuck in my therapeutic work. Maci is also very talented at supporting group processes.
Super powerful and essential information provided in the most gentle and loving way possible. Amazing experience altogether!
Sunday, October 13
Meet at the fountain in the plaza, walk to the venue (three minutes away) – 3:30
Group-Building: 4:00-7:00
Monday, October 14
Morning Session: 9:45-1:15
Afternoon Session: 4:00-7:30
Tuesday, October 15
Morning Session: 9:45-1:15
Afternoon Session: 4:00-7:30
Wednesday, October 16
Morning Session: 9:45-1:15
Afternoon Session: 4:00-7:30
Potluck Dinner: 7:45
Thursday, October 17
Leisure Day (on your own, no class)
Friday, October 18
Morning Session: 9:45-1:15
Afternoon Session: 4:00-7:30
Saturday, October 19
Enjoy the Soller market in the morning!
First Session: 1:00-4:15
Second Session: 5:00-8:00 pm
Sunday, October 20
Morning Session: 9:45-1:15
Afternoon Session: 4:00-7:30
Closing Dinner, together: 7:45
TERMS & CONDITIONS
All prices are quoted in Euros.
We will email you a confirmation once your payment has been received.
Once you register, we will ask you about your housing preferences. Though not guaranteed, we will maintain a list of participants who would like to share housing or stay on-site.
In order to register, you must pay a non-refundable deposit of €750 by April 1, 2019. Your space will be reserved once we receive your registration form and full deposit.
The balance of your registration fee must be received by June 1, 2019.
You are responsible for making your own travel arrangements, but we are glad to offer suggestions.
You accept full liability for any harm you incur physically and/or emotionally by participating in this event. Neither the Trainers or Wise Day Seminars, SL (the Organizer) accept responsibility in this respect.
CANCELLATION POLICY
We understand that plans sometimes change. In such circumstances the following terms and charges apply:
The €750 deposit is non-refundable.
If you wish to cancel your registration, you must do so no later than June 15, 2019.
Because this is an international training, there will be no refunds for any reason whatsoever after June 15, 2019.
In no event will the Trainers or Wise Day Seminars, SL (the Organizer) be liable for any accommodation, travel, food or other third party costs incurred by participants.
If the training is canceled through the fault of the event provider:
100% of the monies paid to Wise Day Seminars, SL will be refunded.